The problems I was having uploading pictures to my website, is now sort of resolved. I will be adding some more to the web page, but others, will be uploaded to the photo album on this page. Please bare with me while I try to get them up on the site. In the meantime, please keep sending in those stories. For more info about me, or my reasons for creating this site, please go to the About Me page located in the left side of this page. As you can see, I have added another page to the site. Please when filling out the form for submitting a story, please include the country. I am also gonna be adding a page dedicated to ghosthunters. So if you are a ghosthunter, and would like to share how you got into ghosthunting, please email me your story by using the form on my stories page. The page for ghosthunters, has been added. I am starting something new. I am going to have a page dedicated to what others believe ghosts, orbs, and spirits are in their own opinion. Please email them to me. Please include a name or a screenname in which you prefer. Thanks a lot.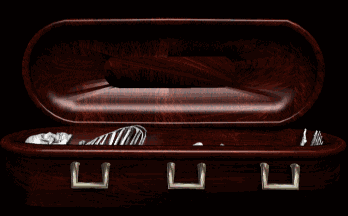 This is a site for you all to enjoy as one ghost lover to another. I have group/club in Yahoo now, and I will ppost a link on my links page for you to visit. I am still trying to work on some of the small stuff, but it should be good before too long. I need your stories. I will not allow any foul or offensive language on my site. I will update this site as often as I can. I love ghost stories, and I love relating my experiences to others. Throughout this site, you will find several stories told by me, which are quite true. All I ask is that you tell me your stories, and I will publish them on this site. If you send me a story, and I do not publish it, do not take offense. I just started this site and there are currently 2 stories as of right now. I am going to be adding a new section. Look over to the right of the screen for details. There will be more pages when I get some of your stories. I'll do the best I can for all of you. Thank you.



View My Guestbook
Sign My Guestbook


I added a form to the My Stories page, so you can submit a story without having to email me. Its a lot easier on you. I have entered a link to where you can email your stories if ya want. If you do send an email, please tell your story, your name on how you would like to have it seen on this site, or you have the choice of not having your name on here at all. Please submit your stories, so I can get more stories for viewers. Thank you. Sorry again for the inconvenience.

Click on the link under the picture
So you contact me by email.

As you have noticed, this site has been changing a lot. I am trying to improve this site to meet everyone's satisfaction. So if you feel this site needs anything at all, please do not be shy or embarrassed on asking me to change anything. I will be more than happy to do so. And again, please feel free to email me any stories you may have about a location in your state/city, that is rumored to be haunted. All stories and photos, are welcome.

If you would like to see my WebRings that I have joined or to see my links, click here.

I hope you will be patient with me, while I try to build my site. It will take some time. Remember, I can't build on this site unless you submit your story to me in an email. Thank you for your patience.

Im going to be adding a new section to this site over the next several days. Its going to cover haunted locations in VA. If you would like to add to any of these stories on here, or submit any from other states, Please include the following.

1. Name of the place

2. City/State of its location

3. Any stories you may have heard about the place.

4. If possible, your own account as to what happened to you in a place. It can be schools, hotels, or anything that is in public.

If you know of any private residences that are haunted, you may just include the following:

1. City or State

2. The occurance or experience(s) that had been reported or told to someone.

3. Must not include real names, for privacy.

4. Please, send in your comments about what you think about the place(s) you are writing about that you heard of or know of.

Thanks. Email them by clicking on one of my various email links.